Marcel Duchamp
Some quotes and images from the father of Dada,
Marcel Duchamp
In his own words...
an-artist, chess player, cheese dealer, breather, fenetrier
By John Cage
The check. The string he dropped. The Mona Lisa. The musical notes taken out of a hat. The glass. The toy shotgun painting. The things he found. Therefore, everything seen - every object, that is, plus the process of looking at it - is a Duchamp.

He simply found that object, gave it his name. What then did he do? He found that object, gave it his name. Identification. What then shall we do? Shall we call it by his name or by its name? It's not a question of names.

One way to write music: study Duchamp.

Say it's not a Duchamp. Turn it over and it is.
-from 'Statements Re Duchamp'
By Salvador Dali
The first man to compare the cheeks of a young woman to a rose was obviously a poet; the first to repeat it was possibly an idiot.

When Duchamp understood that he had generously sown the wind with his youthful ideas until he had no more, he aristocratically stopped his "game" and announced prophetically that other young men would specialize in the process of contemporary art.

Then he played chess itself.
-from Dialogues with Marcel Duchamp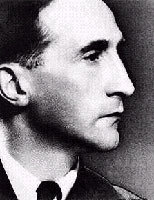 Duchamp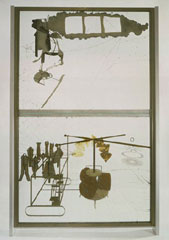 The Bride Stripped Bare
Nude Descending the Staircase
Fountain